Recipes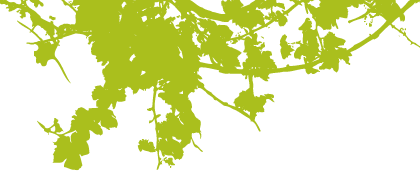 Recipe Categories:
Katarina's Fish Soup with Aioli
Here is a dish where you can use wine both in it and to drink with it.
1 large  onion, chopped
2 inches of leek, finely sliced
2 tbsps.  olive oil
4 garlic cloves, crushed
½ oz. saffron
1 cup  water
1 cup whirte wine
1 cup creme fraiche (or sour cream or heavy cream)
4 tomatoes, chopped (you can also use a can of crushed tomatoes)
Tomato paste, ½ tube
fish stock cube (Knorr or similar)
1 1/2  pounds fresh salmon, halibut, cod or similar fish, cleaned and diced in inch big cubes (20 blue mussels if you have access to fresh ones)
1 tsp thyme
1tsp. basil
Salt and pepper
Aioli for serving
Directions:
Chop the onions, slice the leek and crush the garlic cloves. Pour olive oil in a large stockpot on medium-low heat, add the onions and leek. Cook slowly on low temperature until the onion is translucent and soft. Dissolve the fish stock cube in hot water (you can heat the water in the micro wave) and add it plus the tomatoes, tomato paste, garlic, saffron and wine. Heat it up and season with salt, pepper, thyme and basil. You can keep this at a low temperature until you are ready to eat. Finally, when ready to eat, add the creme fraiche and bring it to a slow boil, add the fish and let it simmer approx. 5-6 minutes. If you want to add blue mussels you add them now as well. When they open up they are ready.
About creme fraiche: it is a tangy dairy product that you can add to boiling stews. Sour cream tends to curdle so you have to add it at the very end after the fish has boiled. Heavy whipping cream can be used but it lacks the tanginess.
Serve with fresh bread and aioli. You can buy the aioli or make it with the recipe below.
Wine: We usually drink a CHardonnay with a few years of aging for more flavor. Not oaky or buttery, but flavors from aging.  Of course our West Chardonnay pairs very well with this!
Aioli
2 egg yolks
1-2 tsps. lemon juice
1 cup olive oil
2-3 garlic cloves, pressed
½ tsp. salt
Whip the egg yolks and lemon juice. Add olive oil slowly, in a thin stream while whisking heavily or use a food processor, but make sure you add the olive oil slowly. Season with garlic and salt.
This recipe makes 4 servings.