Welcome to West Wines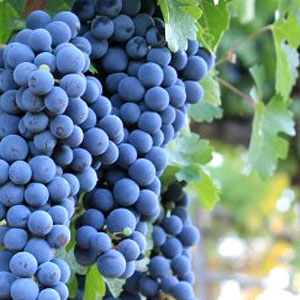 Wines and Vineyards
Our production from estate grapes is focused on small series of classic wines such as Cabernet Sauvignon, red French and Italian blends, Chardonnay, Sauvignon Blanc and Viognier as well as dessert wine.  Read more. Most of our wines are available in our online shop.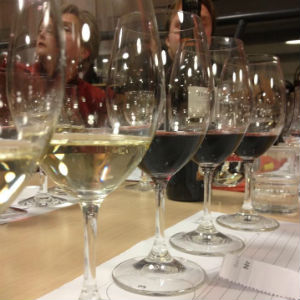 Events
On Valentine's Day we have some excellent red wines paired with chocolate truffles in the tasting room. Come and taste! Details here. We also have some special pricing on suitable wines for a Valentine's diiner. Video from one of our popular events:  A Wine and Food Affair 
Visit our Tasting Room
Taste our wines under our chandelier or outside at our picnic tables mere steps away from the vineyard. Every Saturday you can come for a vineyard hike, book the day before at teh latest. You can also book a private tasting or barrel room tour or stay in our guest house next to the vineyard.  Hours and directions here. And now you can charge your EV while tasting.
West Wines is a small winery run by Bengt Akerlind and Katarina Bonde. We produce wines from our own vineyards located in Dry Creek Valley, Sonoma County, California. Our winemaking is inspired by French traditions of crispness and complexity combined with the fruity and rich flavors of grapes grown on Californian soil. More about our story here.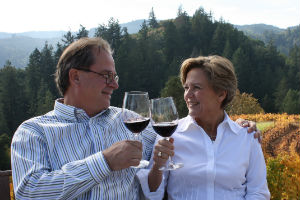 Join Compass Club
Join our wine family, Compass Club. Participate in fun members only events and get wines shipped to you twice a year. No tasting fees for your group of up to 4 people and reduced rates when staying at Big Oak House, our guest house next to the vineyards. More about Compass Club.

My View from the Vineyard
Katarina writes about life in the vineyard, in the tasting room, in the barrel room and more. Read more here.