Welcome to West Wines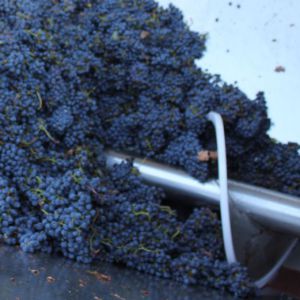 Wines and Vineyards
We specialize in traditional style wines like Cabernet Sauvignon, red blends, Sauvignon Blanc, Viognier, Chardonnay and delicious dessert wine. Read more. Entertaining video reviews of our:  Chardonnay,  Cabernet Sauvignon.  online shop.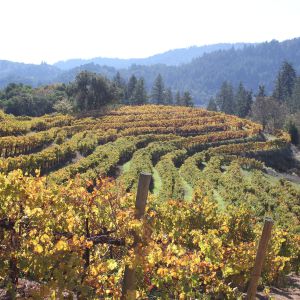 Events
Oct 29-30 Library Wines and Cheese pairing. Nov 5-6 Wine and Food Affair. Nov 25-27 Scandinavian Christmas in the Tasting room. More info here.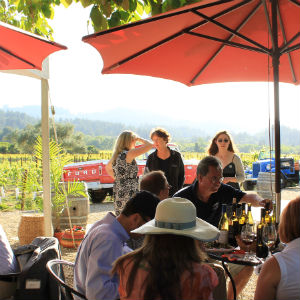 Visit our Tasting Room
Tastings with a view, inside or at our picnic tables, next to the vineyard.  We have chilled whites wines all summer long. Vineyard hike Saturdays 10.30 am. Reservations below.  Hours and directions here. You can charge your EV while tasting.
Our tasting room, tucked away under a huge oak and overlooking our vineyards is the place to enjoy a well aged Cabernet Sauvignon and other fine wines.  Our winemaking is inspired by French traditions of elegance and complexity combined with the fruity and rich flavors from our grapes grown in our sustainably farmed vinyeards in Dry Creek Valley, Sonoma County, California. Welcome! Bengt Akerlind and Katarina Bonde, owners/winemakers of West Wines.  Read more here.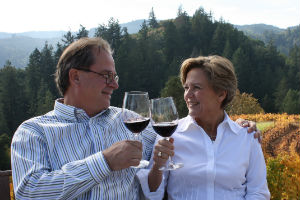 Join Compass Club
Join our wine family, Compass Club. Participate in fun members only events and get wines shipped to you twice a year. No tasting fees for your group of up to 4 people and reduced rates when staying at Big Oak House, our guest house next to the vineyards. More about Compass Club.

My View from the Vineyard
Katarina writes about life in the vineyard, in the tasting room, in the barrel room and more. Read more here.