Recipes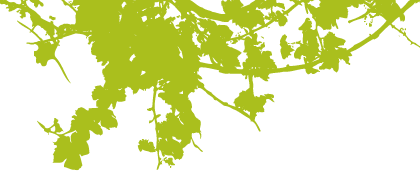 Recipe Categories:
Persimmon Crostini
An easy snack, a nibble for brunch, or an appetizer for dinner, these Persimmon Crostini offer a beautiful presentation with minimal effort. Persimmons can be a little tricky, so ensure you are picking the right kind! For this recipe, look for the squat Fuyu persimmon. These are in season during cool winter months and are ready to eat when orange and hard. Be careful not to select Hachiya persimmons for this dish, as they are extremely astringent when hard.
These crostini can easily be adjusted to fit what you have on hand, as a variety of cheeses work well and you can add any number of toppings for a contrast in color, texture, and flavor. Your baguette need not be plain, and your presentaton will vary depending on size of baguette and choice of optional toppings.
We recommend pairing these with our Seafoam Blanc de Blanc sparkling wine. 
Ingredients:
 Plain baguette
 2 ripe fuyu persimmons
 4 oz. Triple creme, brie, goat cheese, or other soft and mild cheese
Optional: Pomegranate, toasted walnut, honey
Directions:
Slice 16 thin pieces of baguette, spread on baking sheet and toast in oven at 350F until crisped but not browned, about 5-8 minutes.
As bread is toasting, remove stem and leaves from persimmon with a knife. Peel before cutting in half lengthwise. Cut each half into 8 thin slices. Set aside.
Once crostini is toasted and cooled, add a thin slice of cheese to each portion. Overlap two pieces of persimmon on each crostini and add any optional toppings you'd like!