Recipes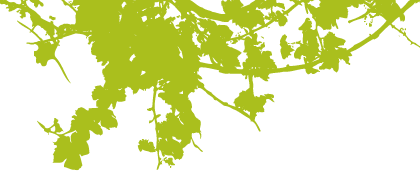 Recipe Categories:
Tuscan Ribollita Soup with Salsiccia, Salsa Verde and Garlic Bruschetta
A tasty and hearty Italian soup from the Tuscany region, ribollita is made from cannellini or white beans along with many other vegetables and herbs. We add Italian sausage, salsiccia, and serve the soup with a homemade salsa verde and garlic-rubbed bruschetta. Heidi West has made it specifically to pair with our West Tuscan Cuvée, an Italian-style blend of Cabernet Sauvignon and Sangiovese.  
RIBOLLITA SOUP
Ingredients:
 1/2 pound dried white beans (cannellini)
 Salt and freshly ground black pepper, to taste
 1/4 cup olive oil, plus more for serving
 1/4 pound pancetta or smoked bacon, diced
 2 yellow onions, chopped
 1 cup chopped carrots (3 carrots)
 1 cup chopped celery (3 celery stalks)
 3 tablespoons minced garlic (3 garlic cloves)
 1 teaspoon fennel seeds
 1/4 teaspoon red pepper flakes, crushed
 1 can (28 ounces) Italian plum tomatoes, chopped, with juices
 4 cups chopped savoy cabbage (optional)
 4 cups coarsely chopped kale
 1/2 cup fresh basil leaves, chopped
 1 pound Italian sausage (salsiccia), preferably bulk
 6 cups chicken stock, or as needed
Directions:
To prepare the soup, place the beans in a large bowl, add cold water to cover by 1 inch and cover the bowl with plastic wrap. Let the beans soak overnight in the refrigerator. Drain the beans, place in a large pot and add 8 cups water. Bring to a boil over high heat, reduce the heat and simmer uncovered for 45 minutes. Add 1 teaspoon salt and continue to simmer until the beans are tender, about 15 minutes more. Let the beans cool in their liquid.
Meanwhile, in a large stockpot over medium-low heat, warm the olive oil. Add the pancetta and onions and cook, stirring occasionally, until the onions are translucent, 7 to 10 minutes. Add the carrots, celery, garlic, 1 tablespoon salt, 1 teaspoon black pepper, fennel seeds and red pepper flakes. Cook, stirring occasionally, until the vegetables are tender, 7 to 10 minutes. Add the tomatoes with juices, cabbage, kale and basil and cook for 7 to 10 minutes. In a large sauté pan, cook the sausage, stirring to break up the meat, until cooked through. Transfer to a paper towel–lined plate to drain.
Drain the beans, reserving the cooking liquid. In a food processor fitted with the steel blade, puree half the beans with a little of their liquid. Add to the stockpot along with the remaining whole beans and the sausage. Pour the bean cooking liquid into a large measuring cup and add enough stock to measure 8 cups. Add to the soup and bring to a boil. Reduce the heat and simmer over low heat for 20 minutes. While the soup is simmering, make the salsa verde (recipe below).
SALSA VERDE
Ingredients:
 1 small bunch fresh flat-leaf parsley
 1 small handful fresh basil leaves
 2 garlic cloves
 3 tablespoons chopped walnuts
 1 small piece fresh fennel
 1 anchovy
 Extra-virgin olive oil, to taste
 Fresh lemon juice, to taste
 Salt and freshly ground black pepper, to taste
Directions:
To prepare the salsa verde, in a food processor, combine the parsley, basil, garlic, walnuts, fennel and anchovy and process until smooth. Add olive oil and lemon juice, to taste, and season with salt and pepper.
GARLIC BRUSCHETTA AND SERVING
Ingredients:
 1 baguette, sliced
 1 garlic clove
Directions:
To prepare the bruschetta, toast the baguette slices and rub with the garlic clove. Ladle the soup into bowls, drop a toasted baguette slice on top and drizzle with the salsa verde.