Recipes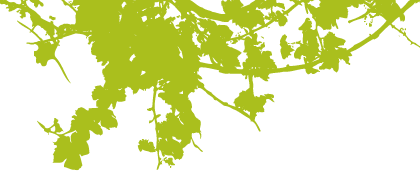 Recipe Categories:
Tomato Puff Pastry Appetizer
I like to use heirlooms tomatoes of various colors to make a colorful and tasty tomato tart. Cut into pieces and serve as a appetizer alongside our West Crest Cuvée.
Ingredients:
 1 sheet frozen puff pastry
 3 big or 10 small tomatoes of various colors
 olive oil, sea salt, fresh ground pepper
1/2 cup crumbled feta cheese
1/4 cup basil leaves
Directions:
Thaw the frozen puff pastry for about 30 laying in room temperature. Line a baking sheet with parchment paper and turn the oven to 400 F. Gently roll out the pastry on the counter with some flour and smooth it out with a rolling pin to about the size of your baking sheet and place it on the baking sheet. Piece the pastry with a fork to allow for more even rising.
Cut the tomatoes in thin slices and place them, overlapping each other, on the pasty so they cover all the pastry. Brush olive generously over the tomatoes, sprinkle feta cheese, sea salt, pepper and basil over the tomatoes.
Bake for about 15-20 minutes until pastry is golden.