Recipes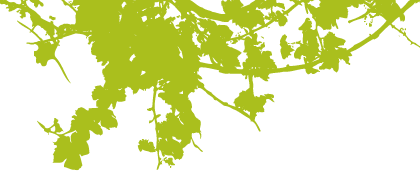 Recipe Categories:
Nam Tak: Thai Grilled Beef
This is a favorite summertime recipe prepared for Tasting Room Manager Ursula by her son and personal chef-in-the-making Jarek while he attended culinary school at Johnson and Wales University. She recommends either a fruity red wine to pair with the sirloin such as West Tuscan Cuvee or a second option would be our West Viognier to enhance the tropical flavors of the dressing. 
Ingredients:
1 1/2 lbs Beef sirloin trimmed and cut into 3/4" steaks
1 cup soy sauce
1/2 tbsp black pepper
Dressing:
1/4 cup shallots, minced
3 cloves garlic, minced
2 each Thai chilies, ribbed, seeded, minced
1/4 cup fish sauce
1/3 cup sugar
3 tbsp rice wine vinegar
1/3 cup lime juice
1/4 cup vegetable oil
Garnish:
Mint leaves/sprigs picked, torn
Cilantro leaves/springs picked, torn
1/4 cup peanuts, toasted and chopped
Bed of desired lettuce greens to serve as a salad
Directions:
Marinate steaks in black pepper and soy sauce for at least 30 minutes. Mix all the dressing ingredients in a stainless steel bowl. Dredge the sliced shallots in flour, fry until golden brown. Sprinkle with salt and hold on paper towel. Grill steaks over high heat to 135 F for medium rare and allow to rest. Thinly slice the beef across the grain and toss with the dressing and garnish. As any Chef knows presentation is key, therefore place on bed of your favorite lettuce greens and top with peanuts, or other desired fresh summer produce and additional dressing to taste. Makes 8 servings with a 3 oz beef serving size.