Recipes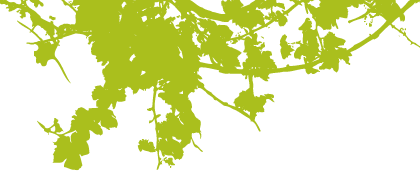 Recipe Categories:
Chicken in Red Grape Sauce
We encountered this wonderful chicken dish in a red grape sauce at a restaurant many years ago. I decided to make it at home but adding my own touch to it. Over the years it has become a favorite at home. Sometime we use pork tenderloin instead of chicken. Enjoy with a bottle of West Cabernet Sauvignon or  West Crest Cuvée.
Ingredients for Four Servings:
1.5  lbs. chicken fillets
2 tablespoons butter
2 tablespoons shallot, minced
1 cup red seedless grapes, halved
1/4 cup chicken broth
½ cup heavy cream
4 oz. gorgonzola or similar blue cheese
Directions:
Cut the fillets in slices of about 1 ½ inches thick. Melt the butter in a large sauté pan or iron casserole over medium heat; add chicken and shallots and sauté until brown on the surface, a couple of minutes per side.  Add broth and cream and let the blue cheese slowly melt in the sauce turn heat to low and bring to a simmer. Let simmer for 5 minutes. Stir in the grapes and let simmer another 10 minutes, then season with salt and pepper. Serve with rice or quinoa and a big salad and of course West Tuscan Cuvée.
Variations: Use drumsticks or whole chicken breasts and let simmer for 20-30 minutes to make sure they are cooked through.  Or you can use whole chicken fillets and pound the them to about ¼ inch thickness, sprinkle with salt and pepper and then pan sear for 3 minutes on each side until it is cooked through. Make the sauce separately but let simmer only 5 minutes and pour over the chicken when you serve it.