Recipes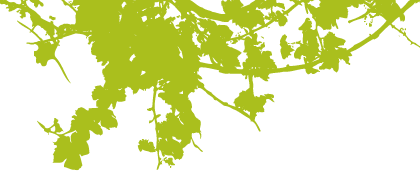 Recipe Categories:
Beef Bourguignon
Fall and winter are the perfect time for a hearty slow-cooked stew. The classic Boeuf Bourguignon (beef stew from Burgundy) is perfect and pairs well with our West Crest Cuvée, which is a classic blend of Cabernet Sauvignon, Merlot, Malbec and Petit Verdot.
Ingredients:
 1/4 cup olive oil
 3 pounds boneless lean beef, cut into 1-inch cubes
 6 ounces bacon, diced
 1 carrot, sliced
 1 yellow onion, sliced
 1/2 teaspoon salt
 1/4 teaspoon white pepper
 1 tablespoon all-pupose flour
 10 ounces fresh mushrooms
 3 garlic cloves, chopped
 2 tablespoons tomato paste
 3 fresh flat-leaf parsley sprigs
 1 sprig bay leaves
 1 fresh thyme sprig
 3 cups of Red Wine - Preferrably our 2012 Crest Cuvee
 2 1/2 cups beef stock, plus more if needed
 3 tablespoons unsalted butter
 20 pearl onions, peeled
 Cooked potatoes or rice for serving
 Chopped fresh flat-leaf parsley for garnish
Directions:
Preheat the oven to 325°F.
In a large sauté pan, warm the olive oil. Working in batches, add the beef and brown on all sides. Transfer to a plate.
Heat a large casserole or Dutch oven on the stovetop. Add the bacon and when the fat is melted, add the carrots and yellow onion and cook, stirring occasionally, until lightly tender and golden. Add the salt and white pepper. Sprinkle in the flour, add the beef and toss to coat, then let the meat brown lightly for 2 minutes. Add the tomato paste and garlic and cook, stirring occasionally, for 2 minutes.
To create a bouquet garni, tie the parsley, bay leaves and thyme together. (If you can't find fresh thyme, you can use 1/2 teaspoon dried thyme.)
Add the wine and 2 1/2 cups beef stock to the casserole and bring to a simmer while stirring. Add the bouquet garni. Cover the casserole, transfer to the oven and cook until the meat is very tender, 2 to 3 hours. Alternatively, you can let it simmer on the stovetop over low heat.
Meanwhile, in a large sauté pan over medium heat, melt the butter. Add the pearl onions and cook, stirring occasionally, for 10 minutes. Transfer to a bowl. Add the mushrooms to the pan and cook, stirring occasionally, for 5 minutes. Remove from the heat.
When the meat is done, using a slotted spoon, transfer it to a bowl. Strain the cooking liquid through a fine-mesh sieve to remove the vegetables (discard the vegetables). Pour the liquid back into the casserole and boil until it thickens, adding more beef stock if it thickens too much. Return the meat to the casserole and add the mushrooms and onions. Cover and simmer until the onions are tender and the flavors have blended, about 10 minutes.
Serve the beef bourguignon with potatoes or rice, garnished with parsley. Pair with your favorite red wine; ours is West Crest Cuvée!