Recipes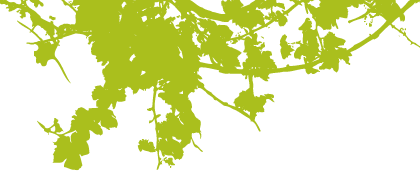 Recipe Categories:
Beef and Mushroom Sliders with Cabernet Sauce
This delicious beef and mushroom slider is served on a brioche bun with aioli and Cabernet reduction. We love using sustainable mushrooms from Mycopia in Sebastopol in the beef patties and our own Cabernet Sauvignon in the sauce. Ken Rochioli of KR Catering created this recipe for us with our Cabernet in mind!
BEEF AND MUSHROOM SLIDERS
Ingredients:
 Olive oil as needed
 1 ounce trumpet royale mushrooms, finely chopped
 2 ounces finely chopped onions
 1 garlic clove, finely chopped
 1 pound ground beef
 1/2 pound Italian sausage
 1/4 cup bread crumbs
 1 teaspoon chopped fresh thyme
 1 egg, lightly beaten
 1 tablespoon Worcestershire sauce
Directions:
To prepare the sliders, in a large sauté pan, warm a little olive oil. Add the mushrooms, onions and garlic and cook, stirring occasionally, until the mushrooms and onions are tender. Let cool. Remove a spoonful of the mushrooms and set aside for the aioli. In a large bowl, combine the mushroom mixture, ground beef, sausage, bread crumbs, thyme, egg and Worcestershire and mix until combined. Form the meat mixture into 4 patties. Grill the patties to the desired doneness, or cook on the stovetop in a fry pan or on a grill pan. NOTE: If you want a gluten-free meal, use gluten-free bread crumbs and buns.
MUSHROOM-GARLIC AIOLI
Ingredients:
 1/2 cup mayonnaise
 1 garlic clove, finely chopped
 Reserved sautéed trumpet royale mushroom
Directions:
To prepare the aioli, in a small bowl, stir together the mayonnaise, garlic and mushroom. Set aside.
NOTE: This is a short-cut recipe for aioli. It can be made from scratch with olive oil and egg yolk instead, but we would rather spend the time on the wine reduction. You can omit the aioli for less fat in the dish, if you like.
WEST CABERNET SAUVIGNON REDUCTION
Ingredients:
 1/4 cup olive oil
 1 cup sliced shallots
 Salt and freshly ground pepper, to taste
 1 garlic clove, lightly crushed
 1 fresh rosemary sprig
 5 tablespoons balsamic vinegar
 1 3/4 cups Cabernet Sauvignon
 1 3/4 cups beef stock
 2 tablespoons unsalted butter
Directions:
To prepare the Cabernet Sauvignon reduction, in a saucepan over high heat, warm the olive oil. Add the shallots and cook, stirring often, until lightly browned, about 3 minutes. Season with pepper and add the garlic clove and rosemary sprig. Cook, stirring often to prevent the shallots from burning, for 3 minutes more.
 Add the vinegar and cook until evaporated away to a syrup, then pour in the wine and cook until reduced by two-thirds. Pour in the stock and bring to the boil. Reduce the heat and simmer until reduced by two-thirds, to about 1 1/4 cups. Remove and discard the garlic and rosemary. Season lightly to taste with salt and whisk in the butter. Add any juices from the burgers just before serving. NOTE: You can make the reduction in advance in bigger batches and freeze to use later.
SERVING
Directions:
To serve, spread the aioli on the bottom buns, top with the burgers and drizzle some wine reduction on top. Cover with the top buns and enjoy! And don't forget to pour a glass of West Cabernet Sauvignon or choose West Tango Cuvee which has an even deeper and darker flavor.