Recipes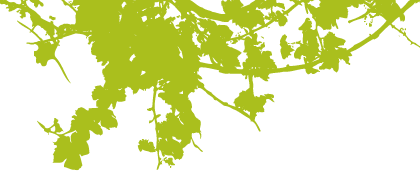 Recipe Categories:
Tiramisu with West Late Harvest Viognier
Tiramisu is a classic Italian dessert with creamy mascarpone (an Italian fresh cheese), lady finger biscuits, and flavored with marsala wine. We make it with West Late Harvest Viognier and of course also have some of the wine to go with it. This dessert takes little time to make and requires no time in the oven. However, make it ahead of time since it needs 3-4 hours in the fridge to set. Best is to make it the day before.
Ingredients for 10 servings:
4 eggs
1 cup granulated sugar
4 tbsp West Late Harvest Viognier
16 ounces mascarpone (can be substituted with 12 ounces cream cheese and 1.5 cups whipped cream)
24 lady finger biscuits
1 1/2 cup strong coffee
2 tbsp unsweetened cocoa powder
Preparation:
1. Choose a form where you can lay out 12 ladyfingers so they cover the bottom, 8x10
2. Make 1,5 cups strong coffee
3. Separate egg whites and egg yolks. Whip egg yolks and sugar into an even light yellow
4. Add mascarpone and West Late Harvest Viognier and stir carefully at low speed or manually.
5. Whip the egg whites until they are firm and gently fold them into the mascarpone mixture.
6. For assembly you dip the bottom parts of the biscuits, one at a time in the coffee. Do it quickly so the biscuits don't get soggy. Just dipping the bottom half is usually enough. Lay out 12 biscuits as the bottom of the cake.
7. Use half the mascarpone mixture and spread it over the lady fingers. Dust half of the cocoa powder over it.
8. Repeat the procedure with the 12 lady fingers in a second layer and spread the remaining mascarpone mixture on top. Dust the rest of the cocoa powder.
9. Put the cake in the fridge for at least a couple of hours. Making it the day before is even better for the flavors to soak in.
Serve it with a glass of lovely dessert wine like West Late Harvest Viognier!