October 2022
Jane's Halloween Weekend
Date: October 29-30
Time: 11:00 AM - 4:00 PM
Cost: Tasting Fees start at $30
Jane's Halloween Weekend
Jane Bond invites all of her four legged friends to a Halloween Costume Contest at West Wines! Keep an eye on our IG and FB to vote for your favorites.
Stop by with your festive pet for a tasting, glass, or bottle to toast on this frightfully fun weekend filled with spooky surprises.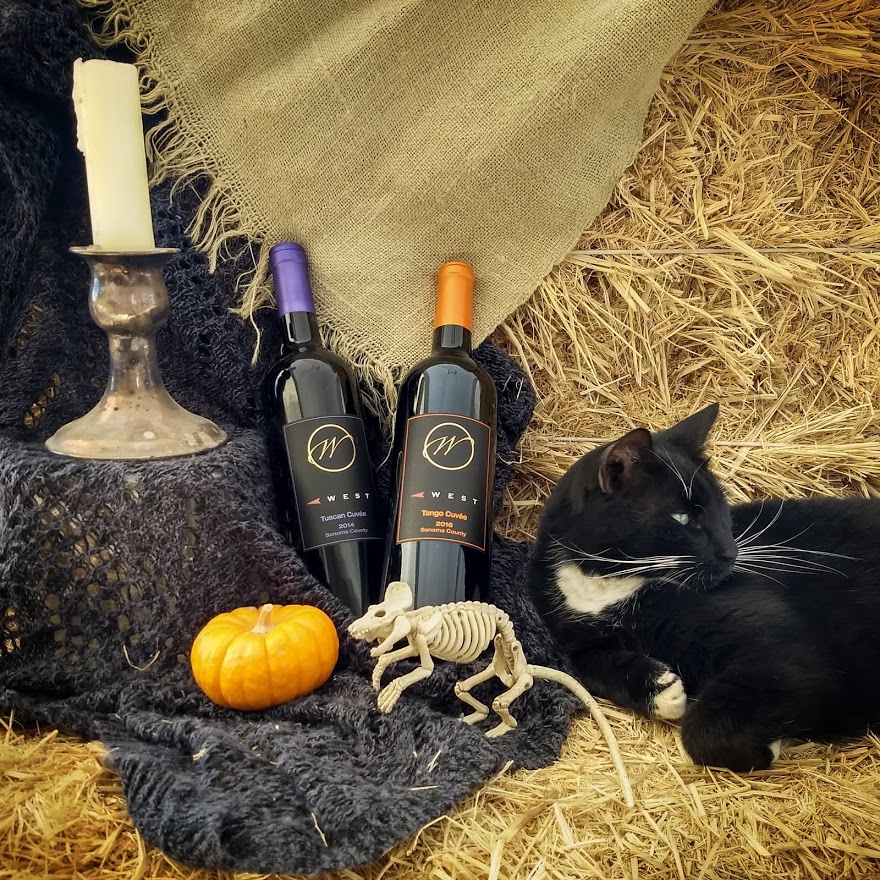 November 2022
Library Cabernet Evening
Date: November 4, 2022
Time: 4:30 - 6 PM
Location: 1000 Dry Creek Road
Cost: $75
Library Cabernet Evening 
Join us for an exclusive opportunity to taste some of our first vintages of Cabernet Sauvignon Reserve paired with appetizers. Winemaker Katarina will open bottles from vintages 2002, 2003, 2004 and 2005. Cabernet Sauvignon is the foundation of Bordeaux wines known for their aging potential of 30-40 years or more. Our first vintages of West Cabernet Sauvignon are aging beautifully and we will be opening a few bottles for this occasion. 
This sunset tasting will take place on Friday, March 4th at the West Wines tasting room from 4:30-6 PM. Seating for this event will be extremely limited. Buy Your Tickets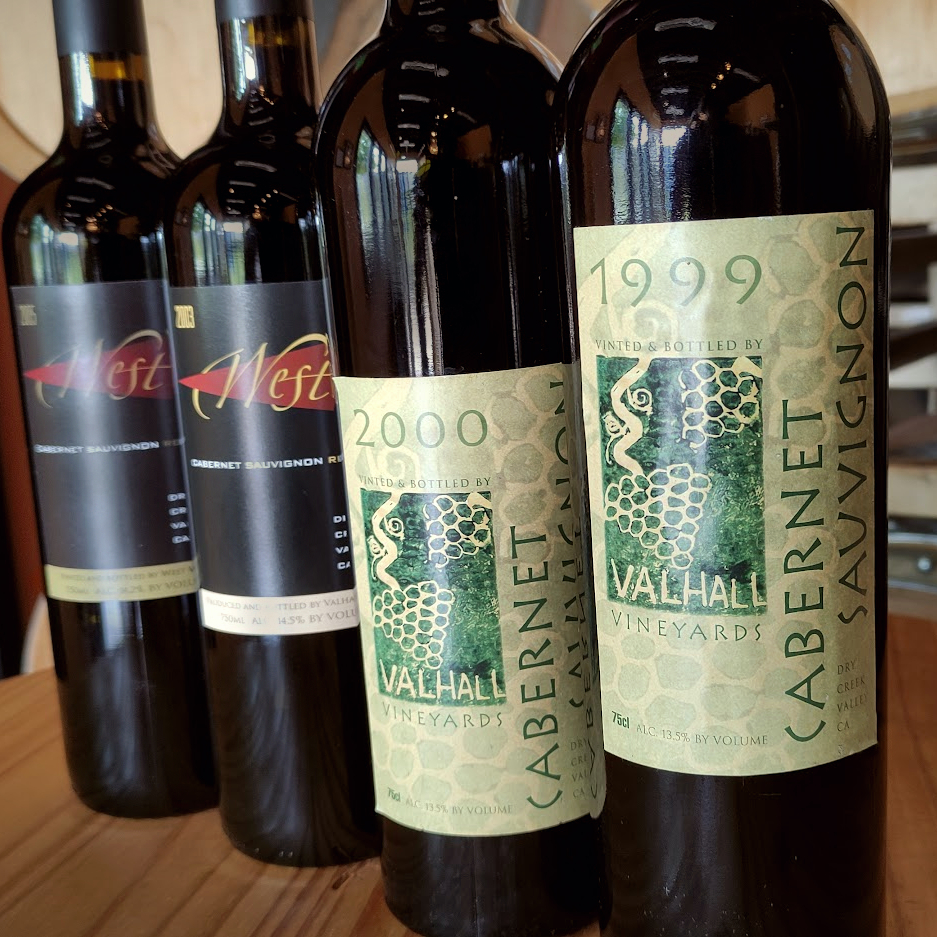 Wine & Food Affair 2022
Date: November 4-6, 2022
Time: 11:00 AM - 4:00 PM
Cost: $125 Weekend or $95 Sunday Taster / $25 Designated Driver
WineRoad's Wine & Food Affair
We are joining the Wine Road valley-wide weekend event including a Friday West Wines excluive older vintage Cabernet Tasting.  Plan your days, buy your tickets. Each day, visit 3-4 wineries to explore their wine tasting and food pairing. 
We will be pairing our new releases 2017 Crest Cuvée (Bordeaux blend) and special edition 2021 Alix Chardonnay with a Butternut Squash Soup drizzled with truffle oil and crostini, along with other traditional estate varietals featured off our tasting room menu. Plus an opportunity to meet the Winemaker and Owners Katarina Bonde and Bengt Akerlind.
Also look for us during one of the weekends Pop-Up Events: 
Aging Wine in the Barrel and Bottle: Aged wine can offer a heightened tasting experience, however for the casual wine drinker, many questions might arise. Winemaker Katarina Bonde will walk you through various aging processes, provide recommendations and answer your questions.
Friday evening event is 4.30-6.00 pm exclusive tasting: Four  Old Vintage Cabernet 2002-2005 paired with appetizers. Tickets for this evening sold directly by us here
2022 Wine & Food Affair information and general ticket sales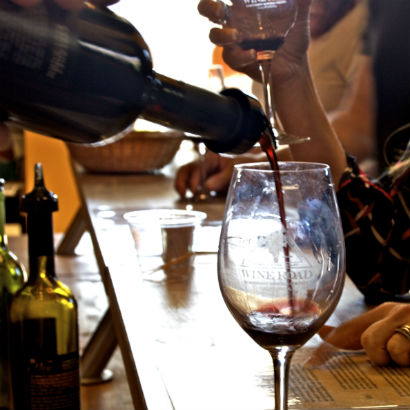 Scandinavian Christmas in the Tasting Room
Date: November 25-27
Time: 11:00 am - 4:00 pm
Cost: Wine tasting and Glogg $30
Scandinavian Christmas in the Tasting Room
Our Scandinavian Christmas celebration is back! Join us a we celebrate the advent of Christmas with Glögg, cookies and Swedish Christmas decorations in our pavillon.

Glögg is a hot mulled wine with cinnamon, cloves, ginger, raisins and more, traditionally served the four weeks leading up to Christmas in the Scandinavian countries. You will also find gifts for the holidays such as genuine Swedish Christmas decorations, the popular "tomte" the Swedish Christmas gnome, wine glasses, champagne flutes, wine glass charms, and of course wine.
We recommend West Seafoam, our sparkling wine, Late Harvest Viognier dessert wine as well as our vertical collection of our Cabernet Sauvignon Reserve and Magnum Reserve bottles.